Come one, come all to retrieve the golden ticket!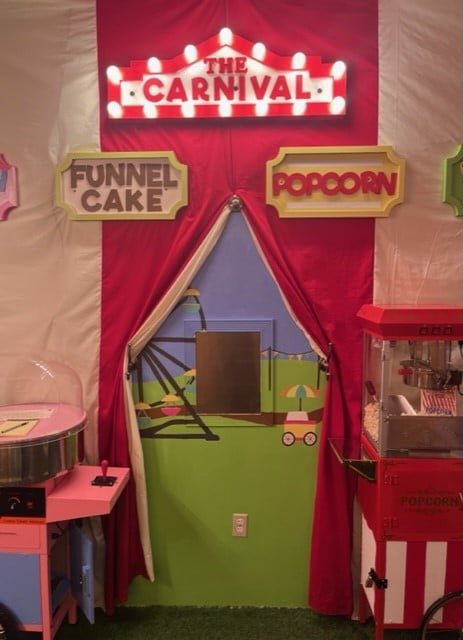 Come one, come all, the carnival is back in town! It has brought the most fantastic contest you have ever seen. That's right; we are talking about the golden ticket contest! 
Win the games at the carnival, solve the puzzles, and work together to find the golden ticket in the next 60 minutes to unlock the glorious prizes.(recommended for families and novice players)
CHECK OUT the carnival REVIEWS!
"My kids and I did the Carnival escape room recently and we had so much fun. Our last experience at an escape room not here in Frederick was not great at all and Escape This definitely has redeemed us going to escape rooms again."
"This is by far my family's favorite escape room! The staff are very friendly and accommodating and the rooms are a blast. I want to thank the owner for making my 5-year-old's day. She did the room with my husband and I and he was very supportive of her and gave her a ton of praise for helping us escape. She loved the carnival room and immediately wanted to do another room once we broke out. We will be returning very soon!"
"We did the carnival and prison block escape rooms and they were absolutely amazing. Both rooms were very creative and had a lot of decoration to give the room character. Lucy was a fantastic game master and helped us through our adventures!"