Our newest escape room, "Haunted" is now available for booking! Pick your date and hour starting on the 21st of Sept. and make sure you are one of the first to try this exciting new escape room. Do you and your ghost hunter crew have what it takes to capture the ghost?
HAUNTED

An evil witch's ghost is tormenting Frederick. Your job as ghost hunters is to enter her 100 year old Victorian house, find, and capture her ghost before midnight or the century old spell will be broken. Can you capture her ghost before this once in a lifetime opportunity fades away?
MOB BOSS
In a biochemical lab, you will have to find a way to correct what the unstable biochemist has done. He has gone mad and created a biochemical bomb. Frederick is in grave danger and you have 60 minutes to find and defuse the bomb. Can you save the Frederick?
FACE OFF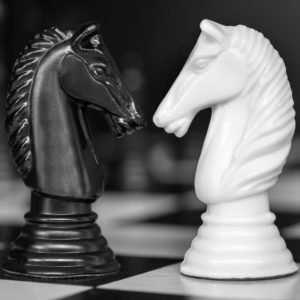 You're cadets at the FBI Academy and there are two identical rooms with unsolved crime scenes. White team vs. black team, only one team graduates, the other team gets kicked out of the academy.  Compete against your friends, family or co-workers and find out which team has what it takes to solve the mystery and graduate to special agent!
CRIME SCENE
You are a recent graduate of the FBI academy. It's your first case and the lead field agent will arrive in one hour. Now is your chance to prove yourself. Can you solve the mystery before the agent arrives or are you destined for a desk job?
COMING SOON
Want to find out what comes next? Make sure to follow us on Facebook for updates on upcoming rooms, giveaways, and discounts for your future bookings. Also, take a look at our rooms page for more information on our escape rooms and go to the book a room page to book your room today!
Never Experienced Escape Rooms Before?
Our escape rooms are live action adventure games in which players enter a themed room, you have to find clues and use elements of the room to solve a series of puzzles and riddles. You have just 60 minutes to complete your mission and escape the room. Call us with any questions, we will be happy to answer.
Corporate Team Building Like Never Before!
Looking for something entertaining, new, and different for your employee's next team building event or just a super fun outing? Escape rooms are the newest form of team building and corporate outings. We have many ways to help you get the most from your event. Call for information and booking.