Still doubtful about coming to an escape room? Well then read our reviews, talk to your friends or call 3013605971 to ask any questions, we will happily answer them all.  Escape rooms are the most fun, exciting, and trending entertainment available. Challenge yourself, can you escape?! We have a spacious lounge that can be used for your corporate team bonding event or your next birthday party, and we have free parking right outside our doors.
MAD LAB
In a biochemical lab, you will have to find a way to correct what the unstable biochemist has done. He has gone mad and created a biochemical bomb. Frederick is in grave danger and you have 60 minutes to find and defuse the bomb. Can you save the Frederick?
MOB BOSS
In this 1980's mob boss office is the diamond you are looking for. The mob has pulled off the heist of the century. The police can't do anything because they lack the evidence, so it's up to you and your team to find the Diamond and steal it back. Can you do it before the mob finds you trespassing?
FACE OFF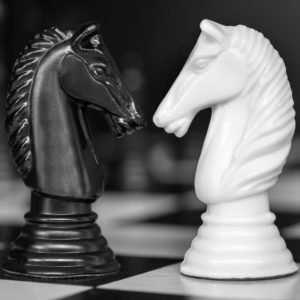 You're cadets at the FBI Academy and there are two identical rooms with unsolved crime scenes. White team vs. black team, only one team graduates, the other team gets kicked out of the academy.  Compete against your friends, family or co-workers and find out which team has what it takes to solve the mystery and graduate to special agent!
Never Experienced Escape Rooms Before?
Our escape rooms are live action adventure games in which players enter a themed room, you have to find clues and use elements of the room to solve a series of puzzles and riddles. You have just 60 minutes to complete your mission and escape the room. Call us with any questions, we will be happy to answer.
Corporate Team Building Like Never Before!
Looking for something entertaining, new, and different for your employee's next team building event or just a super fun outing? Escape rooms are the newest form of team building and corporate outings. We have many ways to help you get the most from your event. Call for information and booking.