Learn more about escape rooms and our story.
Escape rooms are all about fun! An escape room (aka escape game) is a live-action adventure game. Players will be in a themed room and have to find clues, solve puzzles, and complete a mission in under 60 minutes. We set each of our games in a variety of fictional locations, such as a biochemical lab, a hacker's bunker, or even a 100-year old haunted home. We designed these games to make sure you and your group of friends, family, or even coworkers have the adventure of their lives!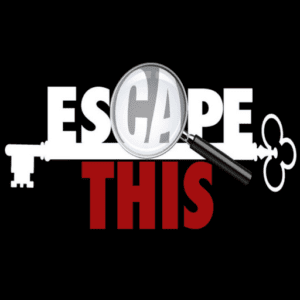 Immersive, Challenging, and most importantly, fun!
Then, you will find clues and solve challenging puzzles that make you think outside the box.
Finally, work together with your team to complete your mission in under 60 minutes and be victorious!
What is different about us?
We're a veteran-owned small business and escape room, enthusiasts. It all started when we did our first escape room while on vacation in Orlando. We got hooked like many others. After that, we canceled our other plans that week to do even more escape rooms. Needless to say, we fell in love with escape rooms.
As a result, our family would open up our very own escape rooms right here in Frederick, Maryland. We did the research and put in the work. Now have the most popular escape rooms in all of Frederick. Above all, we designed each of our escape rooms to give you an experience you will never forget!